How to Become a Legal Foreign Worker in Thailand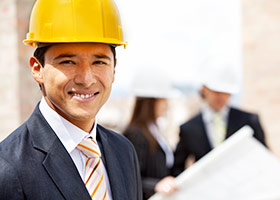 Over the past years, the fast growing economy of Thailand has resulted to even more capitalization and has also continually stirred up greater employment opportunities for both the locals and foreign job seekers alike in the country. Though a lot people might perceive a greener pasture in the western part of the globe, still many others consider an encouraging career path inside Thailand.
If you are one of those who can picture a promising professional career in this country, one thing you must survey are the legalities involved in the process. Consider the guidelines below to gain a better understanding on how you can become a legal foreign worker in Thailand.
Applying for the proper visa
In order to visit and stay in Thailand, there are many types of visa that can be applied for which must follow the purpose of your travel. In view of this writing, the non-immigrant visa category "B" is the appropriate type to enter the country to work. See what is a Non-Immigrant B Visa here.
You should note that there is no direct application to get this type of visa when inside Thailand (an initial non-immigrant "B" visa must be obtained first either from your home country or from the neighboring countries of Thailand). It is viable, therefore, that you make advance planning and preparation before visiting Thailand. Once you have sorted out all the required documents and paper works, then you should be all set.
While most of the documents needed for non-immigrant "B" visa are to be provided by the prospective employer, the other basic requirements are listed below:
Passport which is valid for more than 6 months.
Proof of sufficient funds of 20,000 baht per person and 40,000 baht per family accordingly.
Recent passport-sized photo which was taken within the past 6 months.
Completely filled out visa application form.
Getting a valid work permit
Under the Thailand laws and regulations on employment, foreigners are required to get a work permit to be able to work or legally participate in some particular activities inside the country. Otherwise, they will be in violation of the law and may be at risk of facing prosecution, fine or even imprisonment.
You should also remember that during an application for the work permit, a valid non-immigrant visa on the business category must be readily available.
When you find the opportunity to potentially land a job in Thailand, it is important to coordinate all the legal processes of becoming employed with your prospective company. After all, foreign nationals can only become legally employed in Thailand after having completed all valid work documents.