Basic Reminders to Travellers to Thailand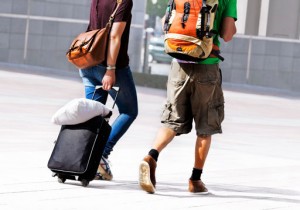 After several days since the Bangkok Shutdown has virtually ended, the Kingdom of Thailand is expected to witness a bounce back in their tourism after a resounding drop on the number of foreign tourist arrivals during the heat of the anti-government protests. More people, especially the foreigners, consider this a very welcome news. It was a relief to many that the situation is slowly getting back to normal, at least in many parts of the country that were hammered and affected by the political rallies.
Things to Consider When Traveling to Thailand
With the lesser threat of violence, the country is eyeing more foreign nationals in the coming days to be taking a trip to Thailand for a good holiday or for a longer term of visit. While it may be enthralling to think about the after-arrival experience, travelers should also pay attention to the following reminders when considering to travel to Thailand:
The need for a visa

One logical question when going to an international travel is whether a visa is needed or not. This is quite relevant to the intended period of stay in the country. The government of Thailand has concluded different agreements with many countries on the subject of visa exemptions for a period of stay not exceeding 15 days or a month. It is best to check with the local Thai embassies or Thai immigration firms on the regulation of travel visa requisites to be on the safe side.

To-take checklist

The required travel documents to enter Thailand are pretty much the same with many countries. For the most basic part, the foreign traveller must be in possession of a passport which is valid for at least six months following the intended departure date. Some Thai immigration officers also require at least two remaining unused pages in the passport for any necessary entry and exit stamps that may be issued.

A confirmed travel itinerary is another document that needs to be presented which shows that the foreigner has an onward ticket out; thus, eliminating the possibility of overstaying the visa for whatever reason.

And lastly, the foreigner is expected to show proof of funds for maintenance and accommodation. This may include sufficient cash, traveler's checks or credit cards that are internationally recognized.
Careful consideration on the things that need to be checked ahead of time before the travel is very important. This is to ensure making the most out of the whole travel experience. The part of the preparation to set out plan when finally inside Thailand should not be that hard since one can find almost anything in here and there are many diversions in the country that attract a lot of foreigners. After all, Thailand is claimed to be the most popular tourist destination in all the countries in Southeast Asia.

See also other services for Thailand Visa application.