Thailand SMART Visa Program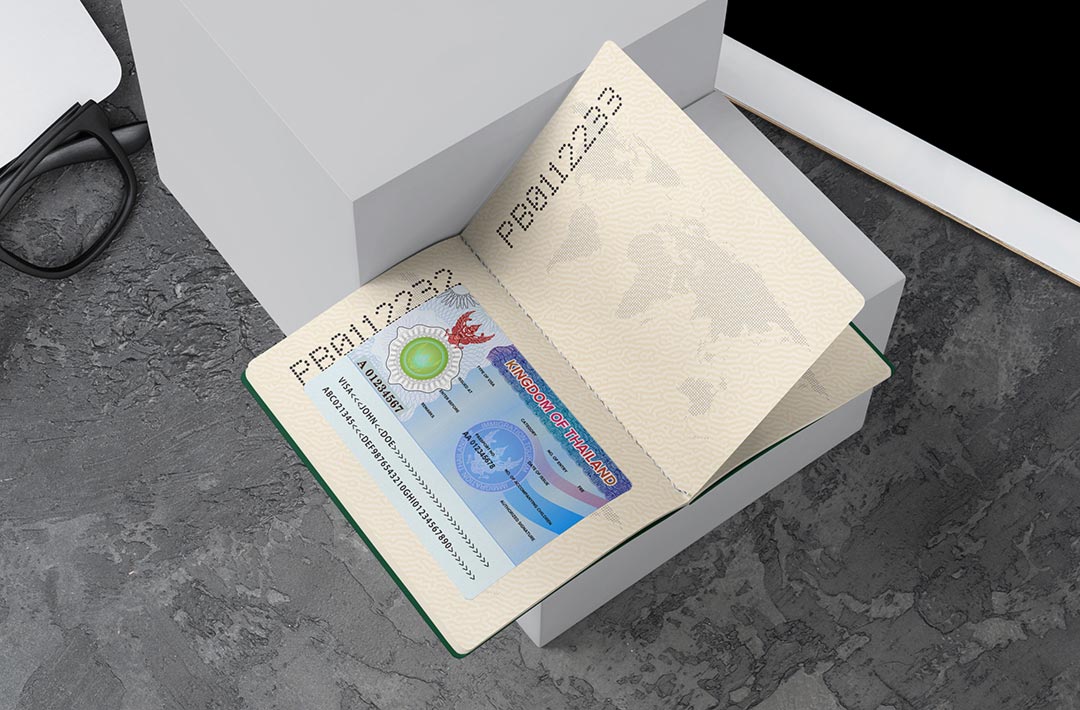 A new kind of visa known as a "Smart Visa" was created specifically to draw highly skilled workers, investors, executives, and startup business owners who want to work or invest in the Kingdom of Thailand's chosen industries. Holders of Smart Visas will receive a maximum 4-year stay authorization as well as freedom from the need for a work permit and access to other benefits.
Thailand SMART Visa Benefits
If you are a foreign investor and want to enter Thailand, you may qualify for a Smart Visa. These visas are specifically designed for investors and entrepreneurs. They offer multiple benefits and are available to qualified applicants. Among the benefits are fast-track immigration service and a maximum stay of four years. There are five types of SMART Visas, each with its own set of requirements.
Types of SMART Visa
Smart T (Talent)
Smart I (Investor)
Smart E (Executive)
Smart S (Startup)
Smart O (Other)
The first type is the SMART Startup Visa (S) which is designed for entrepreneurs looking to establish a business in Thailand. Applicants need to register a company within the first year of their SMART Visa. In addition to that, they also need to deposit 600,000 Thai baht in the Thai economy. Also, they must have health insurance. Other requirements include a plan to start a tech startup.
Next, they must apply for a Qualification Endorsement. This process is done online. Applicants will need to answer questions about their qualifications, including their work experience and past research, as well as information about their intellectual property. Their applications will then be reviewed by relevant government agencies. It can take up to one month for endorsements to be processed. Once the verification process is complete, a letter of qualification will be issued. Moreover, this letter will serve as a supporting document for your Smart Visa application.
After that, you will be required to report your stay in Thailand to the Immigration Department every year. During this reporting period, you must provide proof of your current residence in the country. You should submit your WP3 document, police certificate and a copy of your SMART Visa application form. Finally, you will be required to show a valid passport and proof of health insurance.
Alternatively, you can also apply for the Smart Visa in the overseas embassy. However, this option is more complex. Besides the fact that you will be required to present a copy of your Smart Visa sticker, you must also report any incorrect information on it to the consular officer. Aside from that, you can still enjoy the benefits of the SMART Visa, such as a free pass to enter the country and unlimited access to its border.
Another Smart Visa category is the SMART Other Visa. This applies to spouses and legitimate children of smart visa holders. During this period, the spouses and children can also live and work in Thailand without a work permit. Generally, a Thai worker will be allowed to stay in the country for up to four years and a Thai investor is eligible for the Visa for a maximum of two years. Unlike other visa categories, this Visa category does not require re-entry permits.
Investors can qualify for the SMART Visa "E". This Visa requires investment in an S-curve industry in Thailand or in an incubator or accelerator program in the country. Moreover, it requires a minimum of ten years of work experience in the field and a monthly income of at least 200,000 Thai baht.