A Broader Look at the Thai Visa Run Crackdown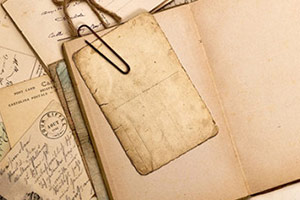 Among the tourists and foreign immigrants in Thailand, the issue on visa run crackdown is basically what has shifted great interest lately. Many people are now becoming more and more anxious due to the uncertainties it caused to the general foreign travellers, especially those who are doing frequent trips in and out of Thailand.
According to an Immigration official, what emerges as a crackdown to many are regulations that have long existed and are only more strictly applied. This is to further address the growing numbers of crimes that involve foreigners as well as the number of illegitimate foreign workers inside the country.
For several years now, the Kingdom of Thailand has become a home to thousands of location-independent workers who have more or less made the country their temporary residence while taking part on different job opportunities. The immigration officials have emphasized their concern on foreign nationals, particularly the South Koreans, Vietnamese and Russians, who are extending their stays through visa runs. Many of them are engaged in professions that are supposedly reserved for Thais and the Thailand government does not like the idea that they are actually stealing jobs from the locals.
What every foreign traveller should know
Until the second week of May of this year, tourists can easily obtain visa exemption stamps by doing border runs on the same day at the usual border crossings in Thailand provinces. The new severe measure in the immigration rules, however, is making it more challenging to visa runners since higher level of restrictions and even prohibitions are now enforced. (See the list of countries under visa exemption rule here.)
The order, which should come into effect at all Thai immigration land border checkpoints and airports after August 12, states that tourists of certain nationalities are entitled to the visa exemption three times before they get a passport stamp "O-I" (which indicates "out-in" from/to Thailand). The issuance of visa is always at the discretion of the immigration officer and even a foreigner who completed just one visa run can have his passport stamped with "O-I".
Reminders to passport holders who are under the visa exemption scheme
Keep in mind that a foreigner may be refused re-entry if he's not able to satisfy the border control officials on his reason for travel. After all, visa restrictions, requirements and even the application process may vary depending on location and nationality.
To avoid the hassle with immigration, it is very important to consider making adequate preparation on the requirements listed below:
Passport valid for at least six months following the departure date.
Onward ticket out of Thailand.
Sufficient travel funds equivalent to at least 10,000 baht per person or 20,000 baht per family accordingly.