How to Apply Schengen Visa from Thailand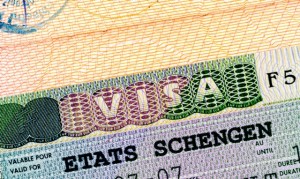 Schengen Visa is a unified visa system which can be used to enter European Union states who signed for Schengen Agreement. The foreigner needs a single visa to visit any countries under the Schengen area. United Kingdom and Ireland are exempted in Schengen Visa; visiting these two countries require a separate visa. If you wish to travel to Europe, Schengen visa would allow you to explore for maximum of 90 days any of the European countries which are part of the Schengen Agreement. Usual destinations include Germany, Portugal, Holland, France, Italy, and Spain. Traveling in Europe allows a tourist to explore not just the famous landmarks and tourist spots, but also its rich historical background and cultural heritage.
To apply for a Schengen Visa in Thailand, you have to submit the following requirements and supporting evidences for your visa application:
Visa application form
Valid passport
Most recent photograph
Proof of financial capacity which may include bank statement, property certificate
Proof of travel arrangements and accommodations like airline ticket, itinerary, hotel booking
Health and travel insurance
If employed: certificate of employment and income statement
If you have a sponsor for your trip: invitation letter from sponsor (official sponsorship declaration)
Application Process in Thailand
The visa applicant must first decide which Schengen country is the main destination, or where he would stay the longest. If the main destination cannot be decided, he could file the application at the Embassy or Consulate of the Schengen country of first entry (first destination in Europe).
Once the country has been decided, the applicant should complete the documents supporting the purpose and conditions of the stay in the Schengen Area. At the completion of the requirements, go to the embassy or consulate in Thailand and submit all the documents for application. Then pay for the visa processing fee which is currently 60 GBP or approximately THB 3,000.
Best date to apply for a visa would be at least 6 weeks before the proposed date of departure. After submission, the applicant should wait for the visa approval. Visa processing time usually takes 4-5 business days, though it may be longer depending on the applicant's circumstance.
Siam Legal's assistance increases your rate of approval for your Schengen Visa application.