ASEAN Economic Community 2015 Challenge: How Ready Are You?
ASEAN nations (Association of Southeast Asian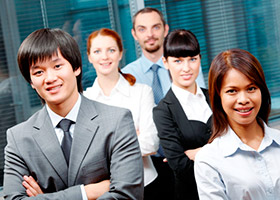 Nations) pilot a free regional labor market for skilled workers and professionals which will be starting on 2015. It means that there will be a free movement of labor and workers among member countries of which the following countries are included: Malaysia, Indonesia, Thailand, Myanmar, Cambodia, Singapore, Laos, Philippines, Brunei, and Vietnam.
As part of the implementation of ASEAN Economic Community (AEC) to form a cohesive Asian Community, the member countries' skilled labor will soon be allowed to move freely across each members' country. This will open up free flow of investment, capital and skilled labor to provide deeper regional economic integration.
One of the goals of ASEAN 2015 would be a healthy and transparent labor market thus hitting a mark on globalizing trend. As there would be a good inflow and outflow of workers, we will be able to attract the best domestic talent; the competitiveness will increase job performance and working skills. English language and computer usage will be a must, thus will be developed.
As of now, AEC focus on the following professions such as medicine, dentistry, nursing, engineering, architecture, accounting, natural resources, and geographical exploration. Eventually it will cover other fields and other levels of job not mentioned above.
As there would be movement of workers into and out of the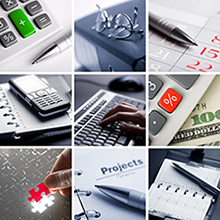 country, there would be more opportunities to work abroad. This will raise the quality of domestic labor. It will also open more opportunity for trade, investment, employment, new knowledge and advance technology. Thus it will be a good opportunity to set-up business in Thailand. Sectors such as training institutions, enterprises and workers will gear up and stay competitive; thus allowing the regional labor market to be more integrated and more qualified. With those professions mentioned above, the license, diplomas, certificate and experienced granted in another country will be recognized. Effective AEC economic activities among member countries could result to expansion of market and production, thus creating more employment opportunities. Zero tariffs on Southeast Asian market come along with AEC, so foreign investment is expected to flow.
It has its own disadvantage. First would be strong competition. In the liberalization of the Southeast Asian economy each will be competing against each other in the level of communication skills, working standards, and many other criteria set to find the fittest of those qualities. Poor English skills will be disadvantaged, so as those will low productivity. Thus it sounds again more like survival of the fittest.
Issues like migrant labor exploitation may arise. Challenges like allowing huge flows of workers in rich countries like Singapore may not be feasible. There could be a shortage of highly-skilled laborer in his home country. Concerns with regards to language barrier and communication skills have been identified like extreme shortage of natives speaking foreign language (English), and this disintegration of language skills will result to difficulty in accessing new knowledge. We have to consider factors limiting the labor mobility such as language, new loans, and family adjustments.