ASEAN Countries Agreed on Common Smart Visa
common smart visa system last June 5, 2013 at the 22nd World Economic Forum (WEF) on East Asia 2013. This is an effort to enhance tourism and foster economic growth in the East Asian region.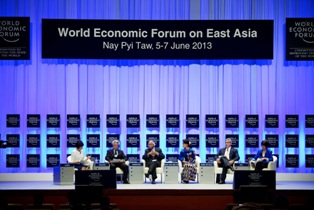 Tourism leaders from Myanmar, Cambodia, Indonesia and The Philippines signed the "Statement of Intent on Smart Visa" held at Myanmar International Convention Centre in Nay Pyi Taw, Myanmar during the World Economic Forum on East Asia 2013. This new system is a single visa programme for tourism traveling on the countries mentioned above. Through the common smart visa system, movement of tourists across borders or traveling from one country to another will be facilitated more efficiently as compared to the traditional visa application. The new common visa system brings convenience to travelers in terms of visa processing.
The coordination of these 4 countries through common smart visa is geared towards the growth of the tourism and travel sector. Once implemented, more travelers are expected to come thus creating investment opportunities. This will promote labor in ASEAN region and will increase the region's GDP. This new system will create economic integration for ASEAN Economic Community in 2015 since it promotes visa facilitation for travel.
The members of East Asian region (Myanmar, Cambodia, Indonesia and The Philippines) could maximize the benefits of tourism activities through "Statement of Intent on Smart Visa". By adapting a timely system, taking advantage of technology, and coordination with other East Asian nations, we are indeed heading towards a stronger ASEAN.