Thai-Cambodian Single Visa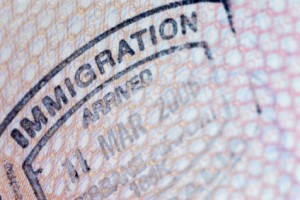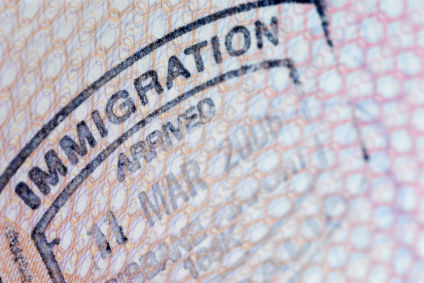 What is Thai-Cambodian Single Visa?
Thai-Cambodian Single Visa is an agreement implemented by two countries Thailand and Cambodia. Under this scheme, tourist visas obtained at the embassies of either Thailand or Cambodia on its first port of call will be valid for entry into both countries. It was launched December 27, 2012 at all of both countries' consulates and embassies. Foreign ministers of 5 countries (Cambodia, Laos, Myanmar, Thailand and Vietnam) have discussed about the single visas, but Thailand and Cambodia were the first to sign an agreement and first to decide to implement the scheme. The two countries were the first to implement, because Cambodia had a computer network that could connect well with that of Thailand. Laos, Vietnam, Myanmar will adopt single visa system later, once their computer networks are ready to adapt.
ACMECS (Ayeyawady-Chao Phraya-Mekong Economic Cooperation Strategy) is known as "single visa pact," a joint development scheme involving the 5 ASEAN nations: Cambodia, Laos, Myanmar, Thailand and Vietnam. These nations were selected to be included in the joint scheme due to their economic potential and being strong tourism suppliers. It was initiated by Thailand and set up on 2003 but only implemented last 27th December. Under the ACMECS Single Visa, tourist from non-ASEAN countries could apply entry visa at Thai or Cambodian embassies or consulate offices for two destinations. Under this system, tourist visas obtained at the embassies of either Thailand or Cambodia will be valid for entry into both countries, therefore will reduce the need to visit two embassies. The single visa (Thailand-Cambodia joint entry visa) would benefit the tourism industry in both Thailand and Cambodia. One of the benefits would be for the rise in tourism if ASEAN is combined as a single destination. It will be more convenient for tourists to travel between two countries if they need to apply one visa for both countries, however the fees that would apply would be the one that covers entry into both countries. The visa cost and length of the stay is identical to the standard tourist visa and based on the individual country's regulations. A Thailand tourist visa costs THB1,000 for 60 days, while Cambodia charges US$25 for 30 days.
Tourists from 35 countries could enter Thailand and Cambodia with single visa. The scheme is of course irrelevant to nationalities who already have visa-free entry for both countries, but it will assist those who would normally need to apply for visas at both embassies before starting a trip to Southeast Asia.
List of 35 Countries eligible for the ACMECS Single Visa:
Australia, Austria, Belgium, Bahrain, Canada, China, Denmark, Finland, France, Germany, Greece, Hong Kong, Iceland, Ireland, Israel, Italy, India, Japan, Korea, Kuwait, Luxembourg, Netherlands, New Zealand, Norway, Oman, Portugal, Qatar, Spain, South Africa, Sweden, Switzerland, Turkey, United Arab Emirates, United Kingdom and United States of America.
A reputable law firm could assist you of your thai visa application.