Immigration Rule Regarding Overstay Alien Child in Thailand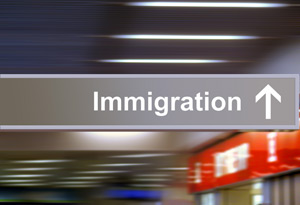 It is an immigration rule that foreigners are not allowed to overstay in Thailand or else face the verdict of overstay fine at 500 THB per day maximum 20,000 THB, imprisonment or deportation. But does the same rule applies to the alien children who overstayed?
Foreign children under the age of 15 do not get fined for overstay.
Overstay fine exemption for children is an internal regulation from Immigration Bureau. Mentioned in the Section 84 of Thai Immigration Act 2522, "settlement rule or any conditions as the Settlement Commission may deem proper." [1]
The general rule is that children below 15 years old who overstayed in Thailand will not be collected with fine. And when you and the child booked to fly out of Thailand, upon exiting the country via airport, the kid just has to go up to the overstay counter but is exempted of paying the fine.
Overstay Fine Exemption Doesn't Mean Non-Violation
Why get a proper visa for your child when she can get away without it? When she doesn't have to suffer the punishment, what prevents you as the child's parent from taking the easier route?
For children who are long term overstayers in Thailand, parents have reason behind it. Since child is minor this responsibility lies on the parents. Maybe it's about saving the cost, time, effort for visa application. Or maybe it's because of lack of proper visa by the parents themselves (illegal status). By this explicit non- charge for children who overstay some parents might think it is not necessary to secure proper Thai visa for the kid. Or since kids can get away with the charges, filing a child's visa is a choice.
It is important to obtain proper visa/extensions for children or take the effort of legalizing a child's immigration status.
Despite exemption from fine or criminal charges, there are direct and indirect consequences when children overstayed. One of them is to avoid the hassle as there had been reports of inconsistent implementation of this "non-payment of overstay fine for children" among Immigration Police Officers across Thailand especially if the child is exiting via any land border (border crossing).
Direct Consequence of Overstay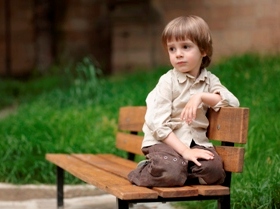 While adults automatically get charged for detention, overstay fine or deportation upon being caught in a check up stop and were asked for passports and valid visas, police officers will let go of the child and exempt the child from fine. Overstay issue for whatever reason and length is an offense of the Immigration Act 2522 regardless that the person involved is a minor (only 15 years old and below). This means that the child is staying illegally in Thailand. Upon exiting the country, the child has to go through the overstay kiosk and his passport will be stamped with overstay. With the parents' negligence, the child becomes involuntary illegal immigrant.
Some Effects of Overstay are Not Felt or Realized Beforehand
When a child overstays in Thailand and cleared his overstay by exiting the country, any previous overstay doesn't affect future visits to Thailand nor future application for Thai visa. But the history of overstay offense might contribute in trying to enter in another country such as US, UK, Canada, Australia. In the event that the child applies for an entry visa to said countries, any past immigration offense, history of travel, applicant's credibility will be put into consideration.
Sending a child to school in Thailand would require valid visas or extensions upon enrollment. Before accepting the child, school would ask for legal documents.
If a child is an illegal immigrant in Thailand, he is not receiving any health or security benefits from the government. When emergency happens such as accident, or when the child gets sick, he cannot resort to Thai government funds. Any insurance claim can be denied on the grounds of overstaying. Any probability of getting an access to child's home country's health/security/benefit's claim decreases.
Make sure your child can legally stay in Thailand by securing appropriate visa. Though there is no direct sanction for children who overstayed, abiding by the law would avoid immigration problems in the future.
1. Section 84 of the Immigration Act, B.E. 2522 states that, "In all offenses under this Act, except the provisions of Section 62 Para.1 Section 63 , 64, 71 and 82 Para.2. The settlement Commission, consisting of the Police Department's Director General or Representative, the Public Prosecution Department's Director General or Representative, and the Immigration Division's Commander or Representative, as the, members shall have the authority to assign duty of settlement to the Inquiry Official or the competent official by fixing a settlement rule or any conditions as the Settlement Commission may deem proper. When the offender has paid the fine as stipulate, the case shall be deemed settled under the Criminal Procedure Code. When the offender has paid the fine as stipulate, the case shall be deemed settled under the Criminal Procedure Code."