Working in Thailand: How to Get Thai Work Permit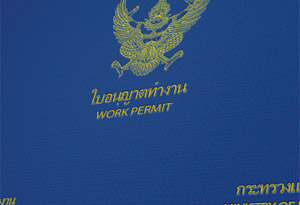 Working-sector expats move to Thailand both for leisure and work. Thailand's growing economy, purchasing power parity, low cost of living and laid-back lifestyle appeals to a lot of expats. But a foreigner who wishes to come and live in Thailand seeks to earn a living. The first thing most expatriates wish to know is how to find a job in Thailand.
While the availability of jobs in Thailand for foreigners is limited, working legally in Thailand also requires issuance of a valid work permit. Thai work permit gives authority to the holder to work in Thailand. So when considering a job offer or a potential job employment, even on top of housing, travel, medical insurance, salary package and remuneration benefits the most important thing a foreigner needs to consider is whether or not the potential employer would provide a work permit. Also, there is a provision for the kind of jobs available for expats. An expat can only perform jobs that are not currently listed under prohibited occupations in Thailand for foreigners.In Thailand, foreigners are allowed to land in jobs such as teaching English, translator, actor or model, dive instructor, professional position such as accountant, engineer, salesman, lawyer, executives, or even running his/her own business.
Working in Thailand and securing a work permit is not easy. There is a restriction of the issuance of a work permit. If not deemed as necessary, if Thai local can do the job, there is no reason for the organization to hire an expat. Also, the difficulty of securing a work permit arises in meeting the set ratio of the number of Thai locals versus the number of expats working in an organization. There is the challenge for the company of not meeting the requirements set by the Ministry of Labor for the approval of work permit application.
In addition to this, the work permit is good only for a particular job for which it was issued within the geographic limitations specified in the work permit. Working in a position or at a location other than that specifically approved is grounds for termination of your permit. You may hold more than one position with one or more employers but you must obtain permission for each position and for each employer. Generally, the permission for each position is entered in the original work permit record.
To be eligible for processing a work permit, the foreigner needs to secure first a Non-Immigrant "B" Visa. Once non-immigrant visa has been received, he may then apply for a Thailand work permit. If submitted correctly with complete documents an application can be processed in 10 days. Work permit is applied at the nearest Provincial Department of Employment Office.
Required Documents
Ministry of Labor requires the following documents to be submitted in processing of the work permit:
signed copy of every page of the passport,
non-immigrant visa,
transcript of records authenticated at the embassy of the foreigner's country,
resume,
embarkation card,
health certificate,
passport-size photo,
marriage certificate (if applicable).
If you are married to a Thai national, aside from the marriage certificate, spouse's identity card, birth certificates of children, household registration certificate must be presented. If you are applying for a position previously held by another foreigner, a photocopy of your predecessor's work permit, together with his/her notice of resignation from the company or a letter confirming his/her intended date of departure must be included.
Validity
The work permit is valid as long as your visa allows you to remain in Thailand. When the foreigner resigns from work, they are also required to return the work permit within seven (7) days from the date of resignation. And if the foreigner changes the nature of his or her employment or his or her employer, they must secure a new work permit.
Exemptions
Exceptions to the Alien Employment Act permit foreigners to perform work without a permit if it is deemed necessary and urgent which can be completed within 15 days. However, the Department of Employment must be informed before such work begins.
Violations
There is a legal consequence if work permit has been violated. Working without a valid work permit is a criminal offense. Penalties include imprisonment of not exceeding 5 years or a fine from 2,000 THB to 100,000 THB, or both. In the case you agree to travel out of Thailand within the period of time prescribed by the interrogating officer, which must not be later than 30 days, the interrogating officer may impose a fine and make arrangements for you to travel out of Thailand. Foreigners who do work reserved solely for Thais will be fined of up to 20,000 THB. A company or employer that hires a foreigner without a valid work permit is subject to a fine from 10,000 THB to 100,000 THB for each foreign worker/employee.
Work permit must be carried all the time especially during work-related activities. Be prepared to show it upon immigration check.