When Can I Travel To Thailand?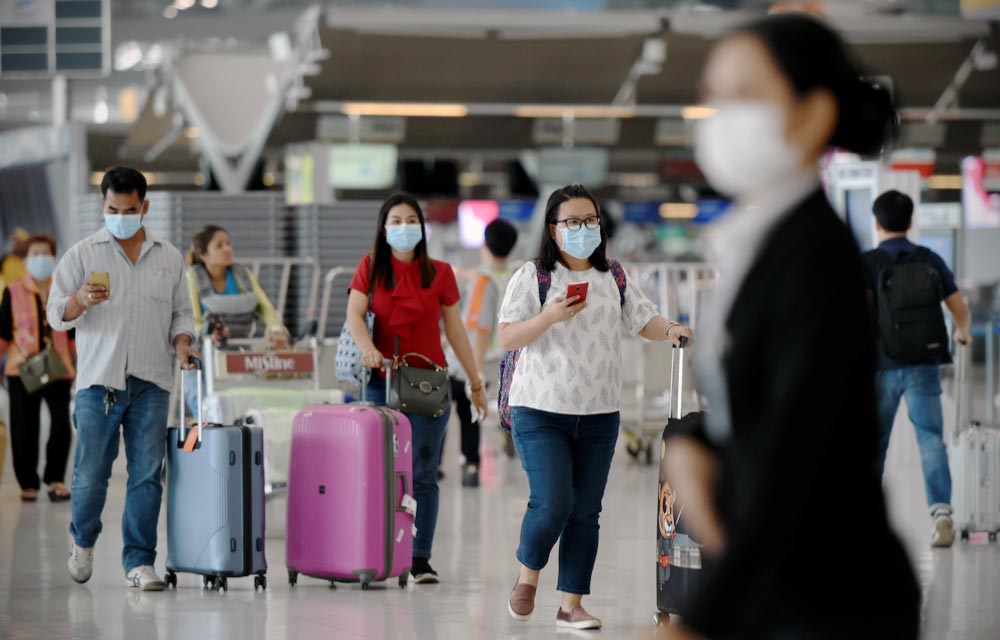 With the advent of the COVID-19 pandemic, the worldwide travel industry has been decimated, with almost all countries bringing in additional travel restrictions in a desperate bid to halt the spread of infection. With different countries bringing in different measures and paperwork requirements for both people leaving and arriving in the country, the whole situation has been very confusing for people wanting to travel. Also, many countries have changed their travel restrictions several times so it has been difficult, if not impossible to keep up to date with the new measures. Thailand is no different and was effectively closed to tourism for many months, however, Thailand is now open for tourism so you could come right now, that is, if your country allows you to leave, and you can secure all the necessary documents. In this article we will cover information relating to Thailand travel restrictions that are currently in place.
There's no reason why you can't come now if you can secure a certificate of entry from your local Thai embassy, can obtain the required COVID travel insurance, are willing to have a COVID test, and most crucially, are willing to be quarantined in a hotel for 7, 10 or 15 nights on arrival, all at your own expense at an ASQ hotel in Thailand. For many travelers, it's the quarantine that is putting them off, most people don't want to spend up to two weeks of their precious holiday time confined to a hotel room with nothing to do, not to mention the $1000+ that it costs. Therefore the question that most people are asking is not "when can I travel to Thailand", but "when can I travel to Thailand without having to endure quarantine?".
And at the moment, not even the authorities in Thailand appear to know the answer to this question. However, the government has already approved reduced quarantine of 7-10 days for travelers who have been vaccinated, so it does appear that they are thinking about loosening the restrictions in a bid to try and get their tourism industry going again. There is a campaign called "Open Thailand Safely" which has been petitioning the government to relax the restrictions on the 1st of July to give the economy a boost, as many Thais are struggling without the huge amount of money that tourism used to bring to the country.
At the moment, however, the government seems to be taking a cautious approach to reopening the country with other online sources suggesting that the 1st of October would be a more likely date that travelers will be allowed in without quarantine. Realistically, however, nobody knows, as it only takes a small spike in cases and governments around the world panic and lockdown their countries again.
In short, if you have been vaccinated, a 7 day quarantine period is now possible, or even to participate in the new "area quarantine" scheme which has been mentioned several times, yet is not currently in operation. If, like most people, you don't want to be quarantined at all, then unfortunately it's looking like you will have a wait of many months yet, especially seeing as a new wave of infection is being seen in many countries.
When Thailand eventually does re-open fully to international tourism, it looks like the government will take a phased approach, and it seems that they are planning to open up Phuket first, initially with reduced quarantine and hopefully progressing towards no quarantine if everything goes well. The "Phuket Sandbox" idea is purported to start on 1st of July and should allow vaccinated travelers to visit the island without having to undergo any kind of quarantine at all, however they will not be allowed to leave Phuket for the first seven days. Also, it's very likely that this date will be set back if any new waves of infection hit the country.
As a final note, you should plan ahead for your Thai Visa for your trip. Many foreigners are now opting for the hassle free Thailand Elite visa. While others apply for a retirement visa or business visa for Thailand. The most common Thailand visa application is the Tourist Visa. Please remember to plan in advance for your visa and travel documents that are necessary to enter Thailand during the COVID-19 pandemic.