Marriage Visa in Thailand Explained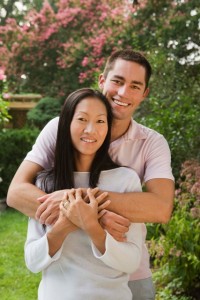 If you are a foreigner and legally married to a Thai national, there is one type of visa that you could file.
Thai Marriage Visa is a type of visa suitable for you if you wish to stay in Thailand for long term. This visa can be renewed without leaving Thailand.
With the Thai marriage visa, you are allowed to apply for a work permit.
To process the One Year Marriage Visa in Thailand, you need to show your marriage certificate and you need to meet the financial requirements.
Financial requirements for the Thai Marriage Visa
An amount of at least THB 400,000 must be deposited in a Thai local bank for 2 months before you process the visa application (A letter from the bank is needed to verify this)
OR
A monthly income of at least THB 40,000 (A letter from the embassy is needed to verify this income)
OR
a combination of both
Prior to obtain this One Year Marriage Visa, you need to obtain first a 90-day Non Immigrant Visa from the Thai Embassy in your home country so you can enter Thailand. The whole process will take 5 to 8 business days.
Requirements for the initial Thai visa
Passport
Passport size photos
Embassy fee
Siam Legal documents
Copy of marriage certificate/registration
The immigration will accept your marriage visa application on the last 21 days of your 90 days Non-Immigrant visa so you can travel around Thailand. Therefore, we can start the conversion of your 90 days Non Immigrant Visa to One Year Marriage Visa when there's 30 days left on your 90-day Non-Immigrant 'O' Visa.