Visa on Arrival in Thailand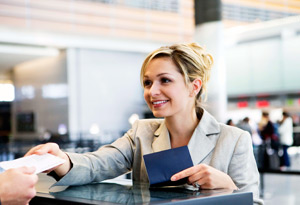 As a general rule, any foreigner wishing to travel to Thailand needs to obtain a visa.
The visa is a documents which is issued by the Thai embassy or consulate around the world and give the traveller permission to formally request entry into Thailand within the a given period of time and for certain  purposes.
There are exceptions to this rule, one of which is if the foreigner  comes from a country that holds bilateral agreements with Thailand.  Nationals from Argentina, Brazil, Chile, Korea and Peru are permitted to stay up to 90 days from date of entry. Other citizens from Hong Kong, Laos, Macau, Mongolia, Russia and Vietnam receives 30 days at the point of entry. While Cambodians can get 14 days permit to stay upon entry.
As of August 12, 2011, the Immigration Bureau and Ministry of Foreign Affairs added 6 countries under the Visa Exemption Program. There are now 48 countries under this program and are granted 30 days permit to stay in the kingdom upon arrival at an international airport or 15 days upon entering the land border. These countries are: Australia, Austria, Belgium, Bahrain, Brunei, Canada, Denmark, Finland, France, Germany, Greece, Hong Kong, Iceland, Indonesia, Ireland, Israel, Italy, Japan, Kuwait, Luxembourg, Malaysia, Monaco, Netherlands, New Zealand, Norway, Oman, Philippines, Portugal, US, Vietnam, Qatar, Singapore, Spain, South Africa, Sweden, Switzerland, Turkey, UAE, UK, Czech Republic, Hungary, Liechtenstein Poland, Slovak Republic and Slovenia.
Practically, visa exemption means that an immigration officer will, when you enter the country, apply a stamp in your passport that shows your arrival date and the date when you will have to leave Thailand. The visa exemption is not the same thing that the Tourist Visa. However the Visa Exemption is only granted to foreign citizen  come in Thailand for tourism purpose. Hence, the traveller must be in possession of a confirmed travel itinerary and have access to living expenses. It may be changed into another kind of visas such as non-immigrants visa O or B providing, however, that the applicant file an application with an immigration office to the latest 21 days before the expiration of his visa (i.e you have to do it within the first week of arrival).