Thailand's New Border Entry Policies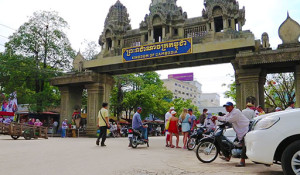 Reports of entry refusals in Thailand surfacing in many news outlets and online forums have steadily mounted border insecurity among tourists. Adding to their anxiety is the fact that many of those tourists who have been denied border entry were holding a valid tourist visa. As a result, the issue on having the assurance of successful entry to Thailand without the hassle of being stopped at the immigration has become a major concern.
The regulation imposed following the crackdown is rather deemed as a stricter implementation of existing rules towards people who, for several times, express the intent to travel to Thailand on a tourist visa. But that does not seem to be the case from the perspective of the embassies and consulates in many countries where a person can apply for a tourist visa as long as he can prove that the purpose of his travel is tourism.
Factors that Immigration Officers Weigh at the Border
Looking at the recent incidents of refused border entries, it appears that some border checkpoints observe a more discerning regulation in allowing people into Thailand. For instance, an officer at the Sungai Kolok border checkpoint said that they no longer allow passport holders from Russia, Laos, Vietnam and South Korea to enter Thailand through their checkpoint and provided a suggestion to go to Kuala Lumpur and fly to Thailand instead.
Other border checkpoints in Thailand may be less restrictive at this time but will likely follow the more stringent rules if the government directives continue.
While the disposition of an immigration officer in allowing border entry may be sometimes unpredictable, we can contemplate on the common denominators of denied border entry incidents and arrive at a logical conclusion on the factors being considered:
Foreigners with previous history of multiple visa exemption entries.
Passport with recent back-to-back issuance of tourist visa.
Individuals who have acquired extensions on their visas for several times in the past year or so.
Points to be Considered
Having a valid tourist visa may not completely guarantee successful entry at the border. Here are some recommendations that will help tourists get the entry approval from an immigration officer:
Make preparations for your supporting evidence of your short term visit – like having an onward travel ticket, hotel reservations and proof of sufficient funds, that might be asked by an immigration officer.
Anticipate questions from immigration querying about the purpose of your travel to Thailand.
Lastly, know the location of where you plan on crossing the border, ensure that someone knows where you plan on crossing, and prepare contingency travel plans in the unlikely event that entry through the border is not granted.
If you want to stay or work in Thailand, procuring the proper visa will allow you to bypass the issues presented by the latest immigration policies. Securing a long term visa under a category where all qualifications are met and all requirements can be obtained will give non-tourist peace of mind.