Stricter Requirements for Tourist Visa Applicants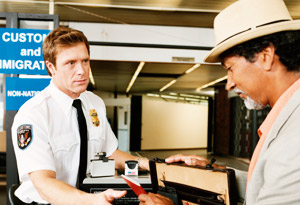 The Ministry of Foreign Affairs in Bangkok has instructed Thai embassies abroad to be "stricter with requirements when applicants are applying for 60-day tourist visas for Thailand." These rules have followed on from the 15 day border crossing rules which are already in place.
The Royal Thai Embassies and Consulates will from now require a "confirmed airline ticket with flight numbers and date of entry/exit," when applying for the 60-day Tourist visa, "plus confirmed hotel reservations with name and dates of checking in/out." Previously, an air ticket (return ticket) had only been an officially required document that in practice no-one would ask for. Evidence of hotel reservation is a completely new item on the list.
It was also reported  that "if a required document is missing, an explanation letter must be provided" to embassy officials;" which probably means that when you stay with friends, in your own condo etc. you will at least need to indicate the address. The new requirements are reportedly in effect immediately, i.e. since the end of August 2011.
To avoid "panic": In practice it may, as usual, depend on a lot of factors how strictly these official new requirements will be enforced in the future, most importantly at which embassy or consulate you apply for your tourist visa. Traditionally, it's always been easier to apply for a 'TR' visa in your home country (less documentation required) and so far, it seems, these new regulations are only being enforced at Thai embassies around Southeast Asia, and even there only on a case-by-case basis (as there are reports that are still pretty conflicting.)
Regarding whether the new requirements also applied to "visas on arrival," an immigration officer told that they would only be applied to tourists from countries granted visas on arrival valid for 15 days, but not to people from countries granted "visa exemptions" allowing stays up to 30 days.
In case you are not staying in a hotel, you will need to provide the address of a friend, or where you will be staying while you are in the Kingdom. You do not have to provide any letter of invitation; just a valid address in Thailand.